Stand with RGH Nurses!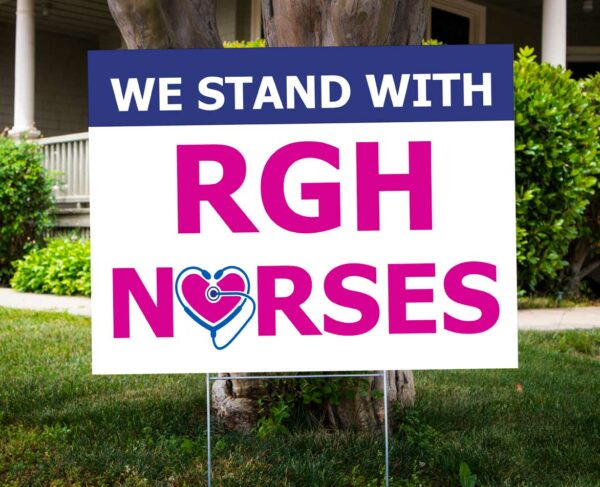 RGH nurses are fighting for safe patient care for our community, and we're asking the community for help! By publicly displaying your support for RGH nurses at your home or business, you can send a message to hospital administration to listen to nurses and put patients first!
Fill out the form below to request your yard sign.