WE ARE UNIONIZING BECAUSE IT'S TIME TO UNITE
It's time for the nurses of Rochester General to come together as one and advocate for ourselves. It has been made clear that decisions are not being made in our best interests, and it's time for that to change. Our mission is to provide care in a way that is safe to patients and nurses both. We cannot continue to meet the bare minimum of patient care because of lack of resources and staff. We deserve to feel safe, compensated, and fulfilled in our profession. We all want the same thing, and there is strength in numbers. Nurses from all across the hospital are voting YES to unionize. It is long overdue that we as nurses have a voice and a place at the table when it comes to making decisions that directly affect our work. The hospital cannot run without us, and we should be treated as such. Who better to represent us than ourselves?
JOIN US
AND VOTE YES TO UNIONIZE!
FREQUENTLY ASKED QUESTIONS
WHAT ABOUT STRIKES?
Jeff R
2022-03-04T13:02:53+00:00
Only the nurses at our hospital can decide to go on strike. 98% of contracts are settled without a strike. They are a last resort. When nurses do decide to exercise their right, as American workers, to strike, they do so democratically–by voting on it. It is not a decision that is made rashly. Strikes are only effective if everyone participates, so they are discussed and planned meticulously, far in advance. Nurses usually set a high bar for approval for a strike vote: 90% or higher. When nurses do vote to go on strike they send a 10-day notice to the hospital so that the hospital can arrange for (expensive) replacement nurses who look after the patients to the best of their ability. Most strikes are only for one or two days, but because the replacement nurses have 5-day contracts, the nurses are "locked out" by management for the remaining days. By law, nurses cannot be permanently replaced for going on strike if the hospital has committed an unfair labor practice; union nurses are careful to only call for a strike when a hospital has done so. In 2019, 13,000 nurses in NYC won significant improvements in staffing, including a $100 million fund to hire more nurses, simply by the threat of a strike.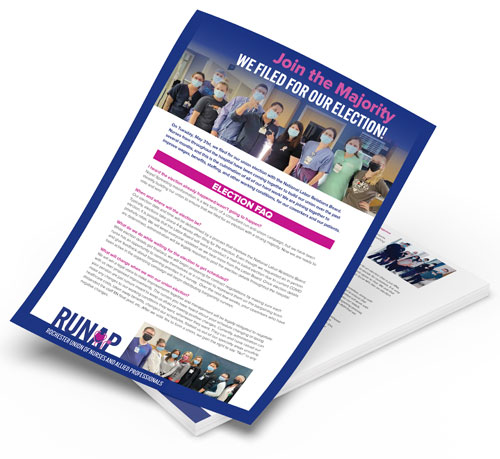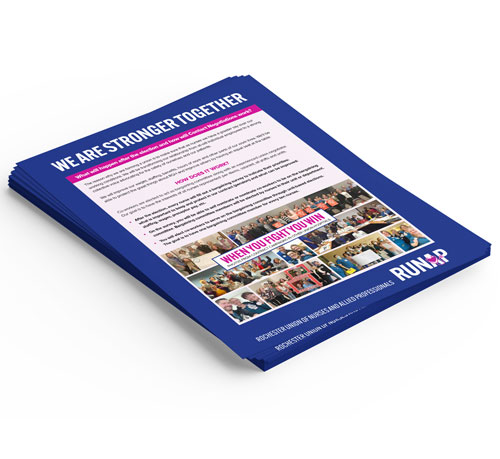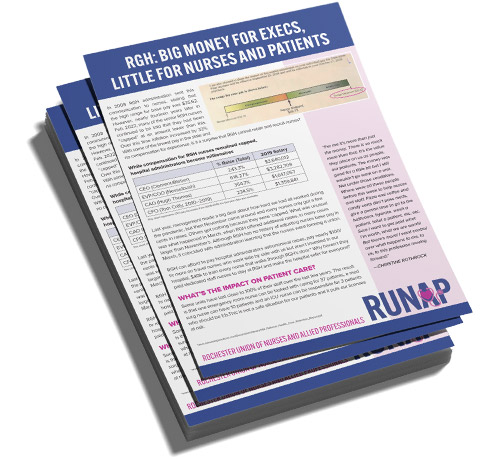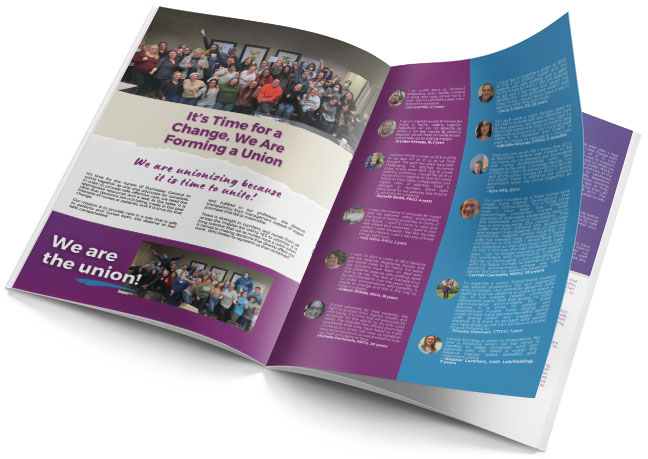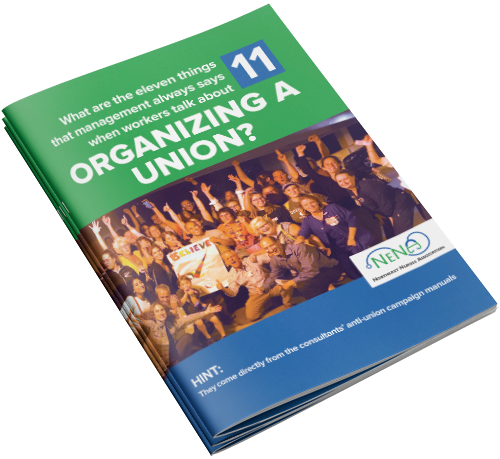 The Northeast Nurses Association (NENA) is an alliance of unionized nurses throughout the region. Encompassing the Massachusetts Nurses Association (MNA), Pennsylvania Association of Staff Nurses and Allied Professionals (PASNAP) and United Nurses and Allied Professionals (UNAP), nearly 40,000 nurses and healthcare professionals have come together to improve the lives of their patients and restore dignity to their profession.
Since 2015, our staff has helped nearly 5,000 nurses and other healthcare professionals join together to form a union at their facility. We believe that when the people who actually do the work and provide the care gain a stronger voice, standards rise for everyone.

Fill out this form and a member of the Rochester Union of Nurses and Allied Professionals Organizing Committee will be in touch!